Cybersecurity Breakfast - Webinar edition
CSB#37 - Cybersecurity skills, education and business needs: how to bridge the gap?
Is there a new goldrush for cybersecurity skills? What are the new needs of the business in terms of cybersecurity profiles?
Are the Curricula properly built in order to give the right tools to the future professionals? Which particular skills are the most required by the business?
8:45 Virtual room opening
9:00 Keynote: Marc Hemmerling, General Counsel - Digital Banking, FinTech & Payments, ABBL.
Presentation of the Luxembourg study on ICT talents: "Les qualifications de demain dans le domaine des TIC" available >here<
9:20: Round table discussion
Marc Hemmerling, General Counsel - Digital Banking, FinTech & Payments, ABBL
Laurent Peusch, Deputy Head of Employers services, ADEM
Benoît Fortemps, coordinator Talent Hub
Claude Cardoso, Senior policy advisor, Chambre des Salariés
Véronique Schaber, Head of Vocational Learning, Ministry of Education
Moderated by Yolande Roller, Press Relation, SECURITYMADEIN.LU
10:15: Q&A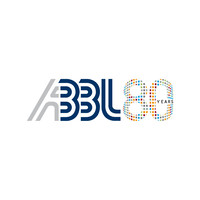 ---
---